Make sure to check out my video store and download the best fbb video clips. www.clips4sale.com/45776 Best videos of your favorite figure competitors, fitness competitors, & mostly bodybuilders. This site contains content suitable for adults 18 years and older. If you are under the age of 18 or if you are accessing this Blog from a location that prohibits the viewing of nudity TURN BACK NOW! www.clips4sale.com/45776
Sunday, December 27, 2009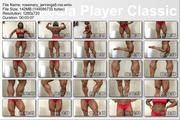 http://www.megaupload.com/?d=GN3L6ORF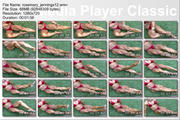 http://www.megaupload.com/?d=DRE8ZUYF
http://www.megaupload.com/?d=TDXUNLV0
http://sharebee.com/e0478818
http://rapidshare.com/files/315046270/RandJandG.rar
http://rapidshare.com/files/315026841/RJG2.mp4
Birth date: April 5, 1963
Occupation: executive admin
Height: 5 ft 2 inches
Competition Weight: 140lbs
Weight (Off season): 170lbs
Biceps: 16 .5 inches
Chest: 42 inches
Waist: 30 inches
Quads: 30 inches
Calves: 17 inches
Hobbies: traveling, cooking, reading books of the mind, body building, dancing
Goals: To be the best at whatever I put my mind to doing.
Favorite/Least Favorite Exercises: I love all exercises
Favorite Body Part: I am created equal. I love them all.
Started Training: I started 1990, to stay fit and lean. At first I started out with aerobics, then I hit the weight room and the rest is history.
-------------------------------------------------------------------------------------
Download:
http://www.mediafire.com/?jcimjjdimij
Download:
http://www.mediafire.com/?mjymujrmodi
Download:
http://www.mediafire.com/?ymodjr1mkrk
Download:
http://www.mediafire.com/?ugjkntitiem
Download:
http://www.mediafire.com/?eoczdn21kd2
Download:
http://www.mediafire.com/?wygdz5fnmy1
Download:
http://www.mediafire.com/?tywtcmdo2gk
Posted by

Female Muscle Clips
at 4:11 AM
No comments:
Links to this post